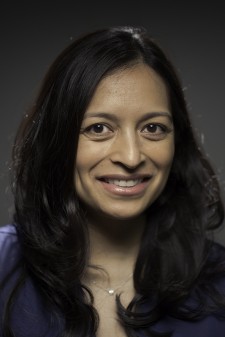 Respected leader with deep experience in philanthropy and expertise in gender equality joins Arabella Advisors' New York office
WASHINGTON, October 10, 2019 (Newswire.com) - ​​​Arabella Advisors announced today that it has hired Tara Abrahams as a senior advisor working out of the company's New York office. Abrahams brings to the team a longstanding dedication to philanthropy, significant experience working with institutional foundations and individual philanthropists, and a deep knowledge of women's and girl's issues. She will work closely with senior managing director Shelley Whelpton to advance the firm's work on gender equality, as well as lead Arabella's work with corporate partners on social impact strategies affecting a broad range of issues, from education to health care and the environment.
"I'm thrilled to join the team at Arabella Advisors," said Abrahams. "This group has built a remarkable platform for social impact and advanced causes that have long been close to my heart. I can't wait to work with the firm to help a range of clients advance their goals and take their philanthropy to the next level of impact."
Abrahams' background in global advocacy for women and girls is extensive. Prior to joining Arabella Advisors, Abrahams served as a managing director of VOW, an initiative to end child marriage around the world. She remains the board chair of She's the First, an organization fighting gender inequality through education. She has also served as a founding director of the Maverick Capital Foundation, a strategy consultant at Bridgespan, a consultant to the girls' education initiative at the Obama Foundation, and a managing director at Acelero Learning. Abrahams began her work in girls' education and women's empowerment as a member of the founding team of Girl Rising, after which she advised organizations such as Girls Who Code and International Center for Research on Women and became the executive director of The Girl Project at Glamour.
Abrahams graduated with honors from Harvard College and completed her MBA at the Harvard Business School, where she received the Horace W. Goldsmith Fellowship for outstanding contributions to the nonprofit sector.
"Tara brings a brilliant mind, deep experience across different segments in philanthropy, and a passion for going to work on the most pressing issues of our time," said Shelley Whelpton. "We are delighted to add her remarkable talents and energy to our team—helping powerful changemakers move from idea to impact."
To learn more, contact steve@arabellaadvisors.com​.
About Arabella Advisors:
Arabella Advisors provides a full spectrum of advisory and support services to help clients achieve their philanthropic goals. Comprised of over 200 creative problem solvers, the Arabella team guides clients to the most efficient path from inspiring ideas to life-changing impact. Arabella works across the country and around the world on a wide range of issues—including gender equality—always with a focus on meeting individual client needs. To learn more, visit arabellaadvisors.com.
Source: Arabella Advisors
Share: